MAIA Winery is a boutique winery with an innovative
concept. The winery, owned by entrepreneur Roy Itzhaki,
produces quality Israeli-Mediterranean style wines,
designed to create a perfect fit with the Mediterranean
culinary world; alongside the Mediterranean scents,
tastes, climate, atmosphere and culture.
To attain perfection, we invited a team of top
specialists to join the winery and oversee the
creation of Maia's wines; two Greek professors,
leaders in each of their fields of viticulture and
Mediterranean winemaking.
The winemaker, Professor Yiannis Paraskevopoulos
and Mediterranean vines expert, Professor Kostas
Bakasietas, together with winemaker David
Bar-Ilan, formed Maia's fascinating and unique blends.
"Somehow the wine was the basis of all drinks, and from this point of view we could say that for centuries, the wine was not made only by the producer, but also (and maybe more) by the consumer." Massimo Montanari, Return to Mediterranean. In the pursuit of, and with a longing for both a rootedness and originality, we realized the need to introduce MAIA to the world. We wanted to create an additional part to this system called the Mediterranean, bringing the finest of the land of Israel and its local character. Our wines are composed of Mediterranean varietals grown in Israel under ideal climate conditions – destined to be a perfect fit for the Mediterranean food, atmosphere and scents surrounding them…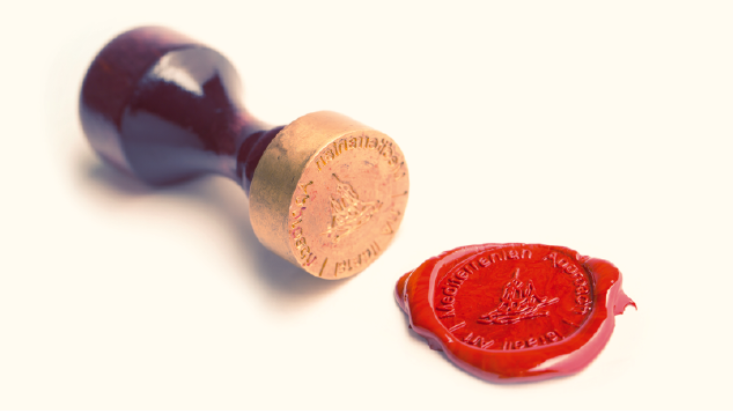 With clear skies, countless days of sunshine and pleasant mild weather – we are blessed with the rare conditions for creating unique and exciting wines with rich flavors and mesmerizing spices and aromas. MAIA's Israeli-Mediterranean wines will perfectly accompany Mediterranean cuisines cultivated in the local kitchens, and have become an integral part of the ambience of each culinary experience. Mediterranean cuisine is based on fresh ingredients, strong seasoning, olive oil, lemon and rosemary flavors, an abundance of sun washed fish, meats and vegetables – with wine being an indispensable component of the recommended Mediterranean diet.
Varieties: Marsanne, French Colombard
Vineyards: Gilboa, Binyamina
Aging: Stainless steel only
A unique blend of two varieties that complement each
other and produce an aromatic wine, with a freshness and
crispness suitable for the Israeli-Mediterranean climate.
Recommended to drink at the beach.
Varieties: Carignan, Mourvedre
Vineyards: Bir Tata – Zichron Yaakov
Aging: Stainless steel only
A Unique rose wine, comprised mostly Carignan
grapes grown in a mature vineyard, resulting in a
bright pink hypnotic wine with a refreshing aroma
that is light and pleasant to drink.
Recommended to drink at sunset.
Varieties: Carignan, Mourvedre, Syrah
Vineyards: Bir Tata – Zichron Yaakov, Mata, Kfar Yuval
Aging: 8 months in oak barrels.
A blend of Mediterranean basin varieties, attaining
an optimal extraction of the flavors and aromas from
the soil of Israel and specifically selected vineyards.
The wine is medium bodied, with pleasant and soft
tannins, fruity, welcoming and very suitable for the
Israeli-Mediterranean climate.
Recommended to drink in good company.
Varieties: Carignan, Durif, Syrah
Vineyards: Ein Toot – Zichron Yaakov, Kfar Yuval, Karmey Yossef
Aging: 18 months in oak barrels.
MAIA's flagship wine consists of grapes from among
our finest vineyards, carefully selected to express the
complexity of the Mediterranean growth area.
The wine is complex, layered and rich, with soft
tannins that facilitate the wine's aging process.
Recommended to drink.
Warning: Contains alcohol - it is recommended to avoid excessive drinking